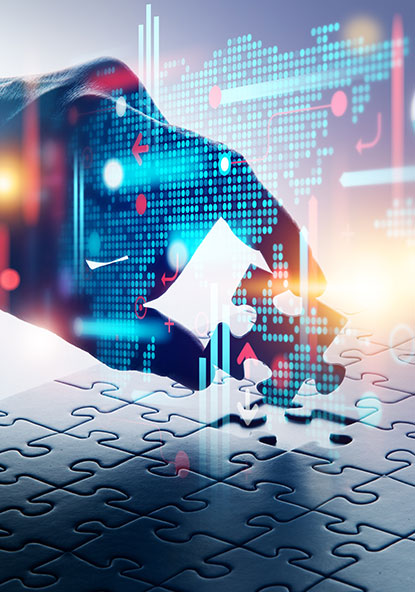 Why choose us
Having worked with enterprises of all sizes over the last ten years, we can safely say that the biggest challenge with technology deployments is ensuring they fit with strategic goals.
This may seem like an obvious, even an easy, thing to get right, but it requires a certain know-how to bring these two worlds together – and that's what we do. We have the IT expertise and business insights to see all perspectives of the big picture, and how they fit together.
Cloud Specialist
Cisco Associates and Professional
Microsoft Certified Professional
Sophos Certified Technician
Xorcom / Pbx specialist
Linux professional
Network cabling
Mono and tri-phase electric work
Security camera installation
Access control and attendance system installation
Python Development
PHP
Android
Java Script
C#
Our vision: To be the preferred technology partner across industries by continuously leading through innovation.
Our mission: To give our clients a business-critical IT advantage by delivering innovative, flexible and bespoke IT solutions, backed by our team of talented and passionate experts.
Our values: Trust, diligence and dependability. We always listen to our clients and make sure we deliver on what they need